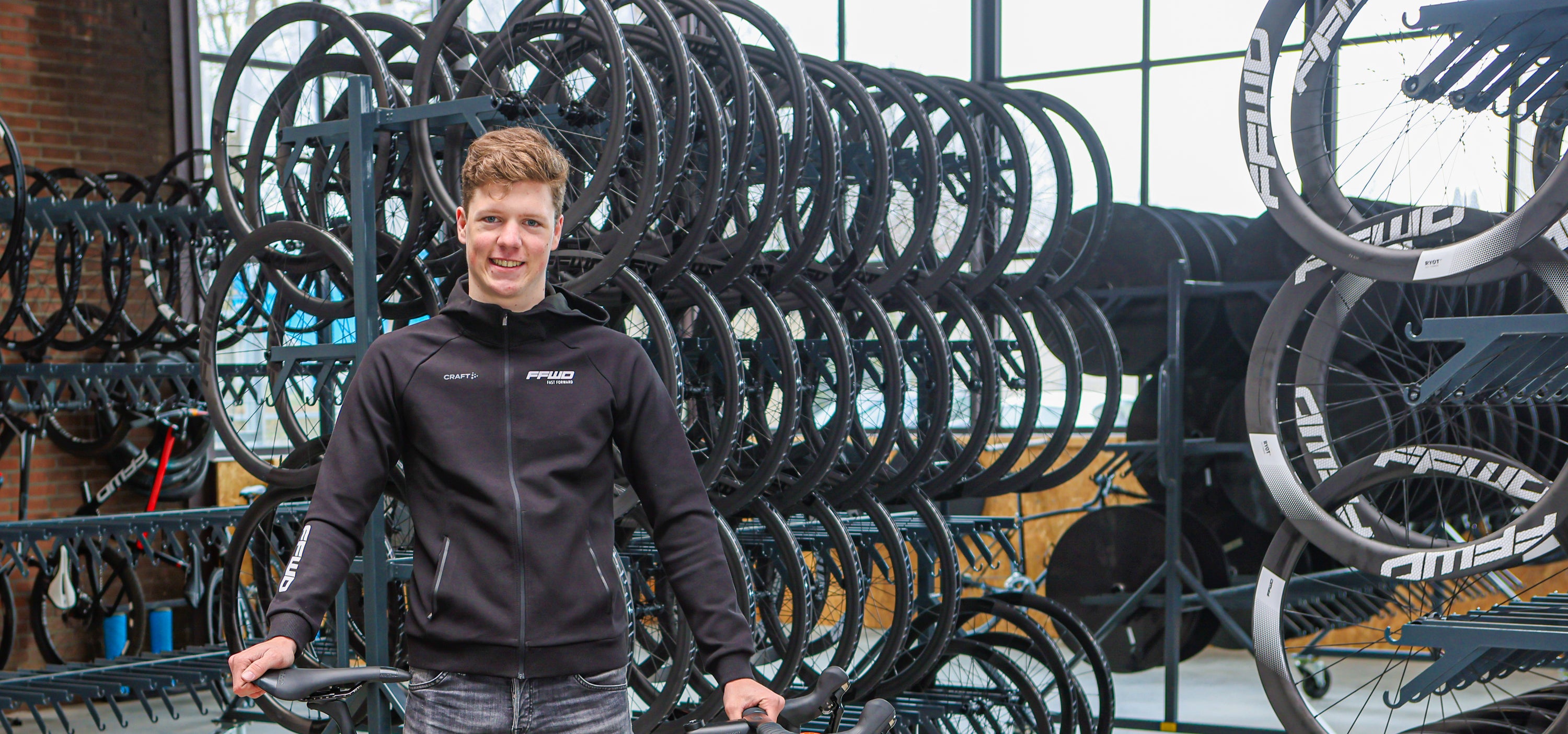 Max Kroonen
Master of logistics
To push myself to the limits and becoming the best cyclist I can.
Let's meet Max
Do you like to know more about Max and what puts him into action? In a short selection of twelve questions below we try to answer those questions for you.
My joy at FFWD
Working at FFWD is the perfect place to combine work with my cycling career. It's also is a very inspiring place to work and fun to learn more about the cycling industry.
My history in cycling
I started cycling when i was 9 years old. Watching the Tour de France with my granddad triggered me to try cycling myself.
My bike(s)
I ride a Cannondale SuperSix which is provided by my cycling team.
My favorite pair of wheels
The RYOT55! These wheels are realy perfect for me to go fast on the flat Dutch windy roads.
My favorite place to ride
I like the roads in my local area the most, especially the Veluwe (Central part of The Netherlands).
My goals (in distance)
My goal is not measured in km's but just to ride as fast as possible.
My favorite cyclist
Just one name: Mathieu van der Poel! The way he act in almost every race is fenomenal.
My other interests
When I am not on the bike I like gaming and watching movies & series.
My favorite movie
I don't have a specific favorite movie. My favorite serie is "How I Met Your Mother".
My favorite music
Dutch HipHop is what I listen mostly.
My favorite podcast
Live Slow Ride Fast from Laurens ten Dam. I really like listening to the insides of the pro peloton.
My social media
If you like to follow what I am doing, you can find me on Instagram.