Commitment without compromising
Let's keep your wheels in shape
Our service
Whether it concerns a warranty, you have had a crash, or your wheels just need periodic maintenance. Our wheel experts are ready to get you back on the road quickly.
Our promise
Excellent service is one our highlights to to provide FFWD riders with the top level experience, every day and all year long. That's our promise to all FFWD riders worldwide!!
You dont want to miss one single inch of the road, this is what we understand like no other. If you need any help with your wheels from one of our experts, we are always there for you!

The superb quality of every single element, combined with an Horse Categorie wheel building standard, makes each FFWD wheel the cream of the crop when used for the right purposes. Everything that turns and moves is subject to wear and tear, or in unfortunate cases to damage. It therefore gives a trusted feeling to always be able to fall back on your TeamFFWD.

The easiest and fastest way to get in touch is on Whatsapp (+31658731830). We are available on weekdays between 8:30 and 16:30 CET.

Once we have received your message we will help you as soon as possible, even if we are doing a small ride on our beloved wheels ourselves. We only communicate on Whatsapp in text messages, voice and video messages are not answered.

FFWD is well known for service at the highest level, and we promise to always strive for the fastest handling as possible. From the moment we have received your wheels, for any service question, we will try to deliver your wheels back to your home within 5 working days.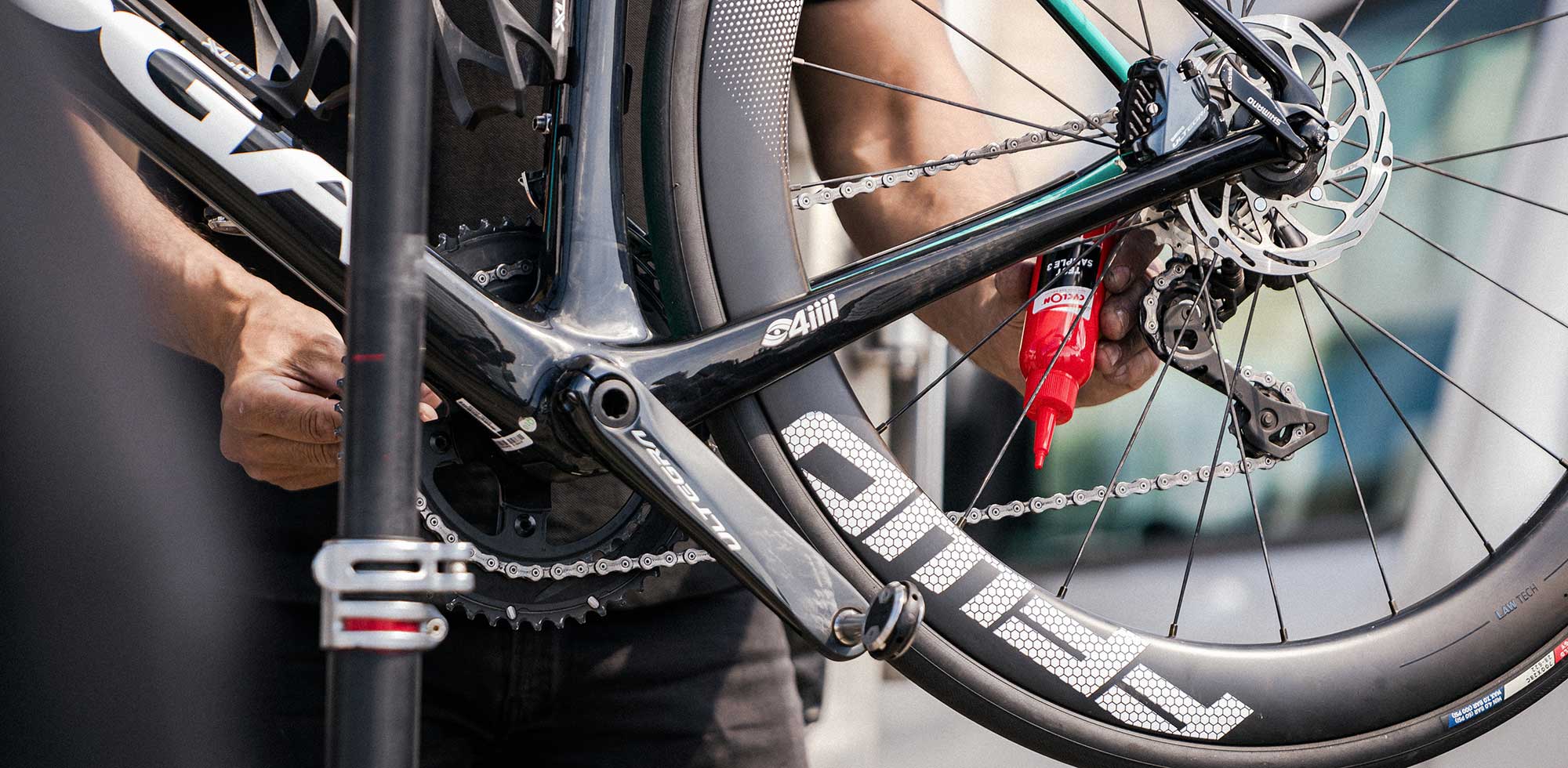 Ready for action?
get back on the bike!
To complete the change of your wheels as soon as possible, all you have to do is provide us with some information and send the wheels to service department. We take care of all the rest!
Time for a check up?
Let's maintain your wheels!
We offer you a unique service, especially to keep your wheels in the best possible condition.

This service product can be ordered in our shop online and includes an annual wheels-check-up: tension the spokes, check and replace bearings, spot repair and polish the wheels surface.

You will receive your wheels back home as if they are like new again!

After you complete your order, please send your wheels to:
FFWD Wheels
Gasthuisdijk 12
8041AG Zwolle
The Netherlands
Once we have received your wheels, we will do the check-up and provide your wheels with the required service. After this, we will ship your wheels back to you (no extra payment required). Without any delay, you will have your wheels back within just one week!